Printing Services For Construction, Architecture, Engineering & More
B-CAD offers managed printing services including reprographics, digital prints, and laminating services, serving businesses in the Tri-State area, and beyond. Our full-service printing team is here to help streamline your business processes.
We offer large format and small format printing in color and black & white, laminating and mounting for presentations.
---
Why Print With B-CAD?
B-CAD has more than 30 years of experience printing construction drawings & specifications, including CAD drawings. There are so many reasons why our customers choose us over the competition, including:
Quick turnaround time (same day service available upon request)
State of the art printing technology (translation: premium print quality)
Friendly, expert service
Wide selection of print options and materials
Budget-friendly options (and volume pricing available)
Who We Serve
We provide printing services for professionals in a variety of industries including construction, architecture, engineering, facilities, maintenance, real estate, and more. Whether you're a small business owner or contractor who needs a single copy of electrical drawings from a set, or a large architectural firm or construction company that needs large volumes of blueprints and drawings frequently, our facility and our team is equipped to fulfill all of your printing needs.
We're based in Wilmington Delaware, and we serve the Tri-State area, including Wilmington to Newark to New Castle, and beyond.
We're Just Around The Corner (Have You Seen Our Office?)
Brandywine CAD is located conveniently in Wilmington, Delaware, just 10 minutes north of the center of the city of Wilmington. We're easily accessible from I-95, Rt. 202, and Rt. 141, so you may have passed us a number of times already without realizing it. See our location and get directions with the map below.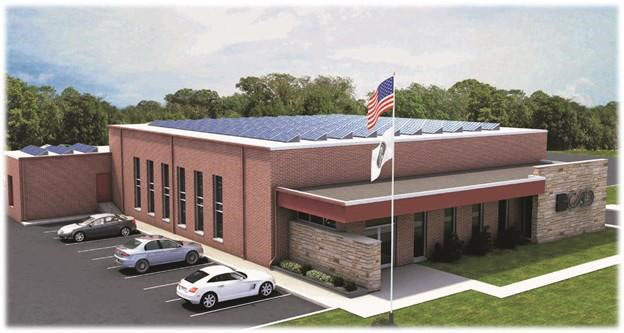 You'll Love Our Fast Turnaround Time!
We have multiple high-efficiency printers that can print large volume jobs without sacrificing print quality. As a result, you'll get your print job finished and ready to pick up faster than many of our nationwide chain competitors. Ask us about same day service options!
But quick turnaround time is just one of many reasons our customers choose us.
Our Printing Services Pricing Is Competitive
Our affordable prices often surprise our customers because with the level of service and quality we offer, most people assume we would charge more than the competition.
But we don't. You'll see for yourself when you request a quote on your print job (or send us your file to print).
Whether you're a first time customer or you've been printing with us for years, we'll take care of your printing needs while keeping you under budget. Don't let our low prices scare you away – our quality is unmatched in the area!
We don't do promotions or sales because our pricing is always as low as we can keep it without sacrificing quality and personal customer service. However, we do offer special volume discounts on large orders.
Need More Than Just Printing Services? We Do Lamination & Mounting, Too!
Some print shops only offer printing services. With Brandywine CAD, you get so much more! We are able to professionally laminate anything you've printed with us or from another printer, to keep your papers protected and preserved.
Need your prints mounted? We can do that too! We'll adhere your prints to a foam core or gator board for your presentations or signage needs. Ask about our other add-ons when you call today.
Wide Selection Of Printing Materials For Every Job
Our facility is equipped with the latest printing technology including a full-service digital printing lab, large format printers, high-speed laminators, and more. We can print on a variety of materials including paper, cardstock, Mylar paper or vellum for blueprints, banners, and more. We can even laminate blueprints, engineering drawings, CAD drawings and more.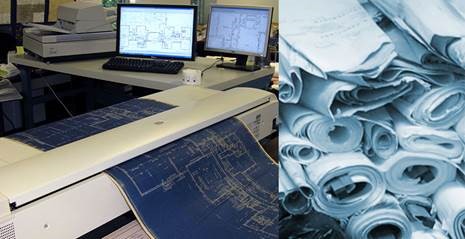 Getting Started With B-CAD's Printing Services
Ready to print your next project with us?
If you have a print or reprographics request, or need managed printing services, we welcome you to send your information, instructions, and digital file as an attachment to: [email protected]
Or you can start by calling us at (302) 478-8334 and we'd be happy to answer your questions and help you get started with your first print order.