OUR FOUNDER
Meet our founder! Brandywine CAD Design, Inc (B-CAD) was founded in 1987 by Donald K. Lloyd. Don spent most of his career in the mechanical engineering business and had a passion for designing energy-efficient buildings.
---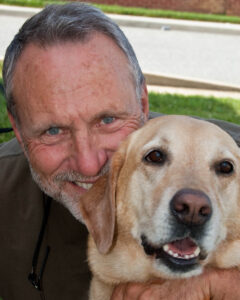 In the mid-80's, Don saw the onset of Computer Aided Drafting (CAD) and realized the value of this tool for the industry. Knowing there was a growing need and having an entrepreneurial spirit he started his own business. B-CAD has been on a steady and sustainable growth pattern since its inception.
Don's business goal was to bring in bright, hard-working people who cared about their work, were eager to learn and perform. Still today, the desire to teach and instill his philosophies of providing the best possible services at fair prices to his clients continues.
Don put forth a tremendous effort to implement "Green" initiatives in B-CAD's office building. He incorporated solar panels, rainwater harvesting, energy efficient HVAC and lighting systems and much more.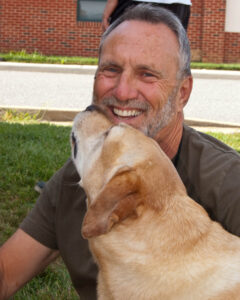 Don was an avid outdoorsman and he loved to hike, camp and climb. He was always accompanied by his best friend Sam…his faithful Yellow Lab. Their untimely passing in May of 2019 left the hearts of the B-CAD team heavy. Don had retired in 2018 and the company was purchased by Don's longtime second-in-command Jeff Applegate. Don and Jeff worked closely together since 1993.
Jeff grew with the company and learned a great deal from Don during his 25-year tenure at the company. Additionally, Jeff shared the same goals and philosophies of B-CAD and the torch was passed in 2016 as Jeff became its president.
Many of the same green initiatives started by Don continue today, as well as his focus on providing clients with excellent service.