Revit Software Takes Lead in CAD Training
May 26, 2022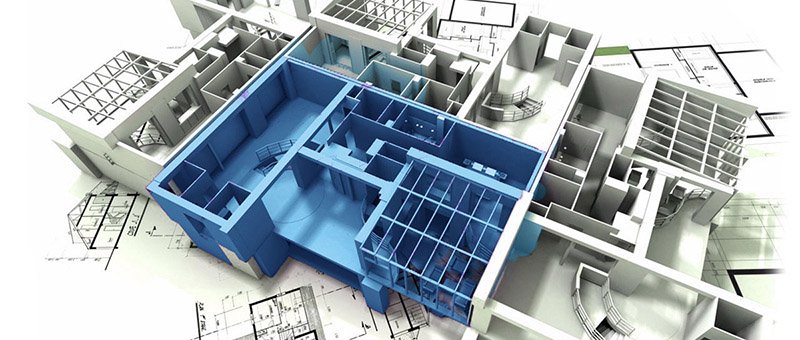 First there was CAD, Computer Aided Drawing in the late 1950s. Then there was AutoCAD which made CAD software available for PCs instead of only mainframe computers. And MiniCAD, software just for MAC computers, software for MAC computers, followed by additional options for AutoCAD such as a mobile version.
But there has always been a need for training in CAD.
Fast forward to 2022, and you are looking at a range of software products that are likely to expand at an even more rapid rate in the next 60 years.
One thing that won't change, however, is the ongoing need for trained personnel who can adapt to rapidly changing software. What CAD students learn today will certainly be a foundation, but they will need to constantly update their skills in order to stay abreast of new developments.
What is AutoCAD?
AutoCAD is a computer-aided design program that lets designers create geometric models on-screen, offering endless options for creating different types of objects and structures. The program is adaptable to almost any industry or application, not just buildings and construction projects. Even fashion designers use AutoCAD.
AutoCAD training is readily available through various online sources or through Brandywine CAD.
What is Revit, and how does it fit in the CAD software family?
Revit is BIM (building information modeling) software used by architects, engineers, and contractors to create a unified model that allows for all disciplines and subcontractors within a project to use collaboratively to keep a project on track and avoid redundancy or mistakes.
What is the difference between AutoCAD and Revit?
In the simplest terms, AutoCAD focuses on the drawings for a building project, while Revit, using BIM software, creates a building model which then generates the drawings.
The two are not mutually exclusive. Both software programs are often used within the same firm, with specialists in the two programs working on different elements of the same project.  For example, a firm might incorporate designs used in AutoCAD with the Revit software that generates the BIM model enabling collaboration with other design disciplines on the project.
Another important aspect of Revit is that it is a tool that encourages collaboration and requires the user to be a team player and work in groups on problem-solving.
Both AutoCAD and Revit are software products of Autodesk. At Brandywine CAD, we operate an authorized Autodesk Training Center at our facility in Wilmington, Delaware.
Is proficiency in AutoCAD a prerequisite for learning Revit?
Not necessarily. If you are already familiar with computer-aided drafting software, it may be easier for you to learn some of the modeling aspects of Revit. Although Revit is not a drafting program, there is still a lot of drafting knowledge necessary to use Revit.
But there are also folks who advise—if you have already had cad training—that you should forget everything you learned about CAD and enjoy the world of not drafting; tackle the knowledge requirements for Revit as a totally new venture
One user put it this way: "Those who try to use Revit as they did AutoCAD have a harder time adapting to Revit."
How long does it take to learn AutoCAD or Revit?
There are a number of courses that provide training in CAD. Here at Brandywine CAD, we provide training in both AutoCAD or Revit. We limit our class size to six students to allow for personalized instruction and plenty of time for questions. The training facility is adjacent to our production area, so students are able to talk with our CAD operators to gain some one-on-one insight into the job.
If you are learning either of these programs on your own, the best way is to find an online course or tutorials that fit your learning preferences. If you are primarily a visual learner, for example, you can access YouTube video tutorials or maybe an online course that uses a lot of visual materials.
It can take up to a year to learn either, with the time frame depending on the background of the student as well as technological savvy. Training can be divided into three segments:
Understand the software. When you learn a new software, you have to learn how to set up documents, what each tool is, how each tool functions, and how all of the tools interface together. This can take about three months.
Learn the basics. Once comfortable with the setup, you will need to learn the basics—how to use all of the tools and how to create a basic draft. Allow another three months for this.
Master the software. When the basics are mastered, it can take another six months until you are truly proficient and master the software,
Like most software, both AutoCAD and Revit are updated often, so require a user to continuously refresh skills in order to keep up with the changes.
What is the job market for any of the computer-assisted design disciplines?
According to the Bureau of Labor Statistics, computer-aided design is a fast-growing segment of the job market. Industries with the greatest demand for CAD designers include the medical industry, media, architecture services, and manufacturing.
How much do CAD designers get paid?
The median salary range for CAD designers in the United States is $54,289 to $134,857, according to https://www.comparably.com, a site which tracks salaries. This varies by the level of training and experience, as well as with regional characteristics in different parts of the country. Those with engineering degrees or backgrounds command the higher salaries.
Are there college degrees offered for CAD-related courses of study?
A number of universities include courses in CAD drafting services as a part of degrees in such areas as Cloud Computing and Solutions or Cloud Technology or Industrial Engineering Technology. In general, associate degrees in these areas stick to design and drafting courses, while bachelor degree programs include management courses as well.
Online courses that offer certificates are also widely available. Here at Brandywine CAD, we provide certificates for students who complete our training program. Our training is very hands-on; almost a one-on-one contact between student and instructor, which gives maximum professional exposure to the student. Contact us for further information!
Related Articles